Let us introduce our world-class wedding planner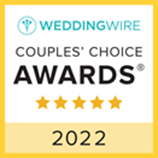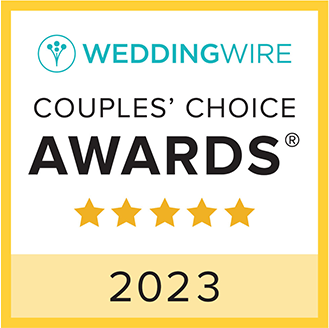 Whether you're envisioning an enormous celebration with hundreds of guests or an intimate to-do of just your nearest and dearest, planning a wedding can feel like a big undertaking. Of course, when you've got an experienced specialist working with you every step of the way to turn your unique vision of the perfect wedding into a reality, the planning process can be a lot more enjoyable. Enter: Desiree Sklar and Katie Killman our Wedding Specialists. They have the expertise, the vendor connections and a passion for all things wedding-elated from the big ideas to the littlest details, not to mention so fun to work with. Below you can get to know Desiree and Katie with a short Q&A.
How hard is it to plan a wedding when you don't live in the area?
20% of our couples plan weddings with us from other states, we have the perfect virtual tour on our website where you can walk through our entire space and plan out every detail virtually. Typically our couples fly in for a romantic getaway to have their Food Tasting, Mixology Night, and Wedding Planning Meeting with us all together. We love that when our couples leave us they are officially in their magical wedding bubble!
Can you share a secret?
I have two ☺


*Find a moment or two to escape with just your love during your wedding, everything goes by so fast and it is those in those private moments where you remember what your wedding day really means. We usually bring our couples to the vapor room on the rooftop at the start of cocktail hour where we bring in all of our cocktail hour food and custom signature cocktails so that they can really take in the moment together properly!
*There are going to be a lot of opinions floating around during your wedding planning process, try to focus on what the two of you want more than anything! This is your day, and all that really matters is that your wedding represents who the two of you are and what you love. Sometimes when you really take in all the outside noise, the stress of the planning overshadows the love of it!
What is one of your favorite places to show people when looking at the Hotel Monaco Philadelphia
One of my favorite places to show at Hotel Monaco Philadelphia has to be Stratus. From the moment you enter the rooftop, there is a wow factor unlike any other in Philadelphia!
What are your favorite Hors D'oeuvres?
My favorite hors d'oeuvres are the cheesesteak dumplings, mini shrimp spring roll, and the seared sea scallop. Yum!
What is one piece of advice on the couples big day?
Take a moment to pause and enjoy having all of your favorite people in the same room. The night goes quickly, so don't forget to take mental photos and enjoy every minute!